The Batmobile
of the 1980's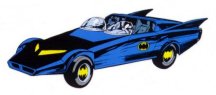 I took a long hiatus from comic books from about 1977 until 1992, so I missed this version of the Batmobile. I have since seen it in stories collected into several anthologies published by DC, such as The Greatest Batman Stories Ever Told. The illustration at right is from another collection, Batman in the Sixties. I don't know the actual origin of this Batmobile, but apparently it represents a return to a more traditional style, after the nondescript roadster of the '70s. The twin bubble windshields and the fins on the rear fenders are reminiscent of the TV Batmobile, as is the rather small turbine exhaust nozzle in the rear of the car. The open cockpit is also like the TV Batmobile, but it is also similar to the sports car Batmobile from the early '60s. Perhaps because I wasn't reading the comics when this version of the Batmobile was featured it has less appeal to me than some of the others, but it is not a bad design.


---
Model of the 1980's Batmobile
1/24 Scale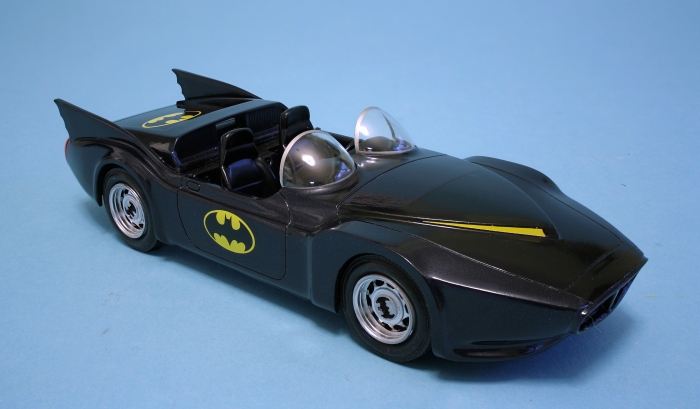 Click here for more pictures and description of the construction process for the Batmobile.
---

Back to the Batman Model Page
The character of Batman, the emblems and the comic book panels on these pages are the property of DC Comics. All text and photographs are ©2001-2013 Dan Thompson, except where otherwise noted. This homepage is not intended to infringe on the copyright of DC Comics to its characters, but was created out of gratitude to all the talented writers, artists, and editors who created the Batman.
---