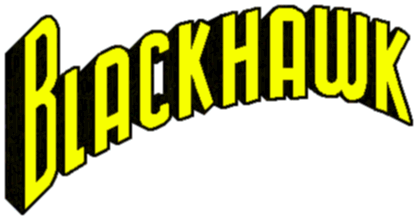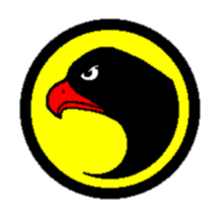 Who's Who: An Interview With Charles N. (Chuck) Cuidera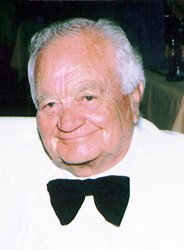 A recent photo of "Chuck" Cuidera,
courtesy of Charles L. Cuidera.

In the fall of 1998 I conducted a telephone interview with Chuck Cuidera (thanks to Charles L. Cuidera, Chuck's son, for putting me in contact with his father). I had originally planned to make a transcript of the interview and present it here. Unfortunately, circumstances worked against me and I have yet to obtain a transcript. However, I did recently manage to turn the taped interview into MPEG3 audio files which I am pleased to present here. Although the burden of downloading these large files is considerable, I think it is worth it to hear Mr. Cuidera talk about his early days in comics in his own words.

For very short samples of the interview that won't take too long to download, here are two WAV files. Exerpt 1 (300 KB) and Exerpt 2 (214 KB)

The MPEG files are quite sizable and will take some time to download. Also, you will need MPEG player software installed on your computer, if you don't have it already. CLICK HERE to download a highly rated player software application (Winamp).

The full length interview runs about 22 minutes and the file is 5.3 MB. Mr. Cuidera is a person of strong opinions and he doesn't hesitate to voice them. In this interview, he makes some caustic remarks about Will Eisner and his role in the creation of the Blackhawks. I think it is important to note that this interview was made nearly two years ago. I have been told that since then, Mr. Cuidera has reconciled with Mr. Eisner. According to his son, Charles, "Dad's attitude softened a bit during a chance encounter with Will Eisner at a Comic Museum in Boca Ratan, FL." at the Museum's opening in March 1999.

Then, during a scheduled forum called: 'Spotlight on BLACKHAWK,' with Will Eisner & Chuck Cuidera; moderated by Mark Evanier (himself a significant figure in the history of Blackhawk) at the 1999 San Diego Comics-Con, Mr. Eisner publicly acknowledged that Chuck Cuidera was indeed the true creator of Blackhawk, along with Bob Powell. Mr. Cuidera graciously accepted this and the two comics giants parted on cordial, if not friendly, terms. Charles adds, "For me, the Con's forum has significance in that, in his response to a direct question, Eisner states that although he did the cover art for issue No.1, it was Chuck who was responsible for the BLACKHAWK concept, situation, and evolution. I understand that Bob Powell wrote the first story."

I also have a five minute exerpt from the interview in which Mr. Cuidera discusses creating the first Blackhawk story. It is about 1.6 MB.

It is with much sadness that I report the death of Chuck Cuidera on 25 August 2001. Mark Evanier has written a fine eulogy for the creator of Blackhawk.
---

Back to Blackhawk Creator's Page
---
All characters, pictures, and related indicia on these pages are the property of DC Comics. All text is ©2000 Dan Thompson, except where otherwise noted. This website is not intended to infringe on the copyright of DC Comics to its characters, but was created out of gratitude to all the wonderful writers, artists, and editors who created the Blackhawks.