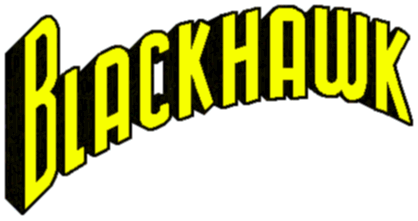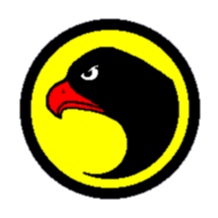 Whitedove
National Lampoon Comics #1, 1974 (trade paperback)

A parody of the Blackhawks that basically presents a mirror image. The interior blurb on them reads: "From Nicosia to the Rann of Kutch, wherever men take reasonable risks to maintain the peace, there you'll find the WHITEDOVES ... a tiny band of soldiers from the armies of a handful of nations [Canada, Hungary, Indonesia, Poland, Viet Nam] whose remoteness from the centers of international power and whose long histories of placid non-aggression have made them reluctant guardians of a hundred ceasefires. Patient men, torn by conflicting ideologies, but bound together by the relative hardships they must endure ... eyestrain from their powerful binoculars, cramps from writing of endless reports, indigestion from the unfamiliar foods of different countries ... for in the ominous quiet of no man's lands and buffer zones from Sinai to Saigon, they have learned the hard lesson that PEACE IS HELL."

CLICK HERE for the complete story, found in the National Lampoon section.

Mikel Midnight, who contributed this entry, commented, "I suppose it is a symptom of differing political views, but while I found the idea of a pacifist parody of the Blackhawks amusing, its attempt at satirising organisations like UNESCO and Amnesty International I found completely unfunny. Also the writer's knowledge of politics ... including Indonesia and Viet Nam in a list of placidly non-aggressive countries for example ... threw much of the satire off the mark."

---

Back to Blackhawk Imitators Page
All characters, pictures, and related indicia on these pages are the property of DC Comics. All text is ©1998-2001 Dan Thompson, except where otherwise noted. This homepage is not intended to infringe on the copyright of DC Comics to its characters, but was created out of gratitude to all the wonderful writers, artists, and editors who created the Blackhawks.
---