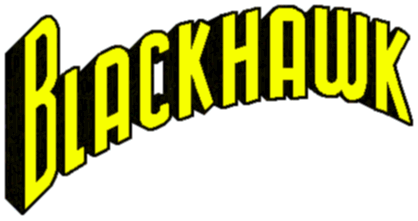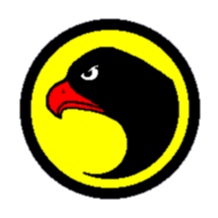 Don Secrease's Blackhawk Action Figures
Don Secrease has modified a number of action figures into Blackhawk figures. His pictures and description are below.


---
7-inch Figure
(Click on thumbnail picture for large picture)

Here's 3 pics of the 7-inch Blackhawk figure I made years ago from a smaller GI Joe knockoff. It's the combination of 2 figs. The outfit is from a nazi sub commander (the head was blonde and bearded) and the figure from an infantryman.




---
3-inch Figures
(Click on thumbnail picture for large picture)

Here's another batch of pics. These are made from the smaller (Hasbro?) GI Joe figures. I also painted a snowmobile black and added insignia. Chop-Chop is not painted yet but I'm afraid he will be in his old Chinese garb. (Mainly because I could not find any more of the same figs I used for the others.)


---

Back to Blackhawk Media Page
All characters, pictures, and related indicia on these pages are the property of DC Comics. All text is ©1999 Dan Thompson, except where otherwise noted. This homepage is not intended to infringe on the copyright of DC Comics to its characters, but was created out of gratitude to all the wonderful writers, artists, and editors who created the Blackhawks.
---