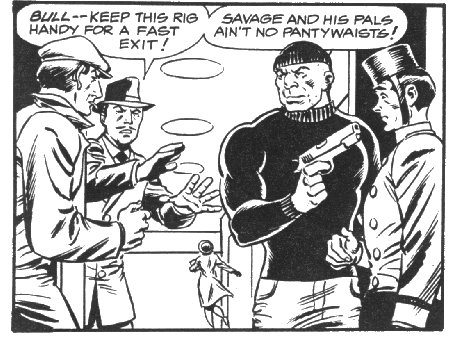 The Doc Savage Daily: The Stuttering Skull
Click anywhere on the panel to advance to the next panel, or use the buttons below.




---

Back to the Doc Savage Daily Page
Drawings are ©1978 Dave Cockrum. Story is ©1978 Nick Dent. All other text ©2001 Liana Thompson. This website is not intended to infringe on the copyrights of the owner of the Doc Savage property.