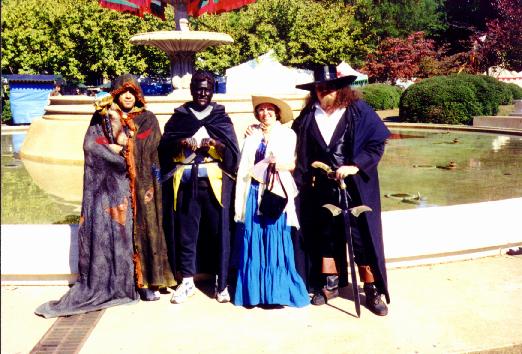 Dave, Don, mom, and Nick - taken with mom's camera, perhaps by dad
Dan's brother Nick came down for the wedding, so I finally got to meet one of his brothers. He brought two friends with him (or they brought him - but I digress), Don and Dave, and all three turned out to be interesting fellows, each in their own way!

We quickly discovered numerous interests in common, and had a wonderful time having them visit us. They even got into costume to more fully enjoy the event! Nick was a rather imposing figure to the kids at first, but his card tricks soon won my nephews over.

Come back an visit anytime, guys!