The Introduction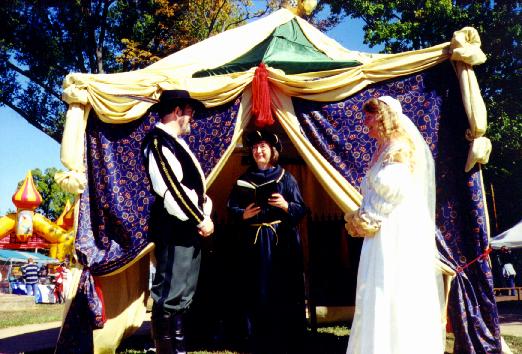 All our smiles show that though we took the ceremony seriously, we weren't solemn. Our intent was always that it would be an enjoyable experience for everyone involved, including us!
(Photo by Lani Roberts).

---

Back to the Ceremony Page
All text is ©1999 Dan Thompson, except where otherwise noted.