The Herald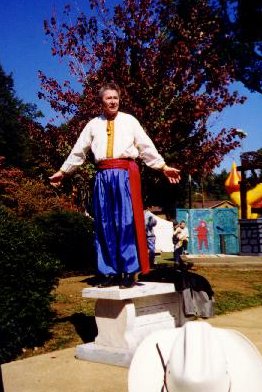 Alphie Onuszkanycz proved how good a friend he is by wearing his Ukranian dance costume to act as our Hearld. Here he is announcing the wedding to all within earshot.
(Photo by Lin Cochran).

---

Back to the Ceremony Page
All text is ©1999 Dan Thompson, except where otherwise noted.