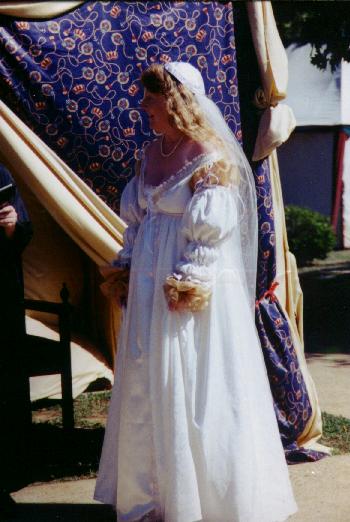 Taken by Nancy Swanner
I made the dress myself from Simplicity pattern 8735, modified somewhat. (I didn't like the way the original sleeves looked, so I made the sleeves for one of the other dresses in the patterns provided. Also modified the bosomy area for reasons involving breathing.)

It was fun working with such pretty, lightweight materials, embroidered ribbons, and all, especially since it had been many years since I had been sewing. I felt very feminine in this dress! And, although the day was cool, I was warm, thanks to my non-medieval white leggings hiding underneath.