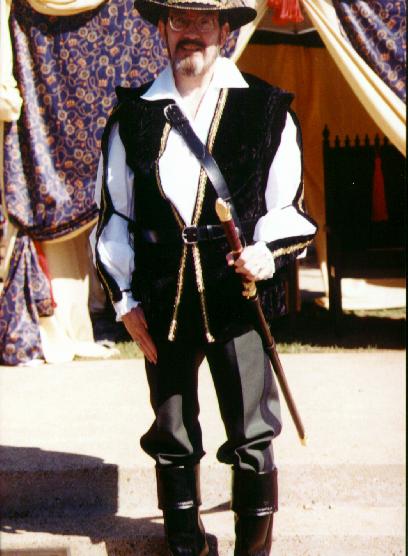 Taken by Scott Hancock
Like me, Dan made his own costume; however, he designed his own, not using a pattern. He's creative; that's just one of the many, many reasons why I love him! ;-)

You can't see his hat in this picture, which he basically also designed himself, but look for it in other pictures.