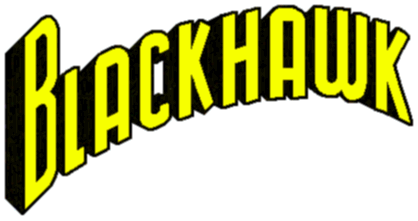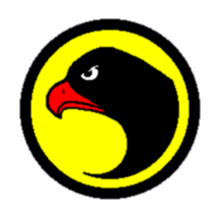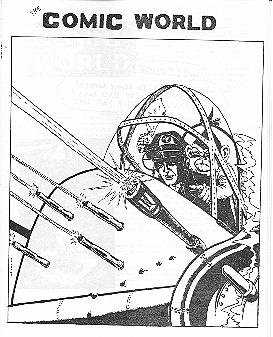 Comic World No. 8
Publication Date: 1969?
Title: Blackhawk
Author: Robert Jennings
This article is 36 pages of single-spaced type lightened by a number of illustrations reproducing covers and interior art. It is amazingly dense and detailed in its description of Blackhawk comics. Jennings gives a detailed description of each of the Blackhawks that includes an analysis of their function on the team. The author also discusses the other characters that appeared in the series, including commentary on the many female characters who were attracted to and rejected by Blackhawk. Some of his comments are humorous but accurate. He goes into unusual detail in analyzing the Blackhawks tactics, weapons and equipement, especially their aerial combat techniques. I have not seen this anywhere else and found it very interesting. I enjoyed his discussion of how the location of Blackhawk Island seemed to be the worst kept military secret in history, since any villain seemed able to find it when ever convenient. Jennings gives us informed and thoughtful discussion of the Blackhawks' function in the comic book universe and why Blackhawk was essentially different from the superhero titles. There is a lot more in this article, far too much for me to describe here, but it is well worth reading. I couldn't help but wonder at the dedication and hard work it took to produce something like 'Comic World' in the days before computers and desktop publishing. This, obviously, was a real labor of love for comic books.
The article is generously illustrated with pen and ink drawings by Harry Thomas. The illustrations appear to be copies of the original artwork from the comics (the cover illustration, for example, recreates the cover of Military No. 30, by Bill Ward), but they are very well done and no doubt were easier to reproduce than actual art from the comic books, as shown by the few photographs of covers included in the article.


---

Back to Magazine Articles Page
All characters, pictures, and related indicia on these pages are the property of DC Comics. All text and photographs are ©1998-2001 Dan Thompson, except where otherwise noted. This homepage is not intended to infringe on the copyright of DC Comics to its characters, but was created out of gratitude to all the wonderful writers, artists, and editors who created the Blackhawks.
---