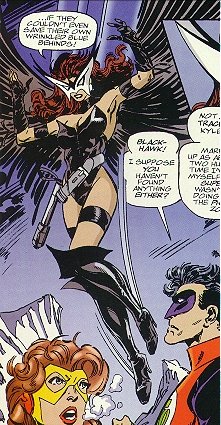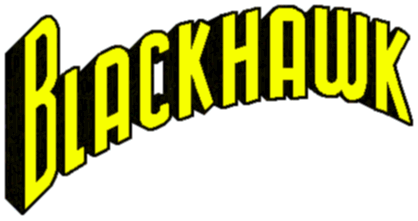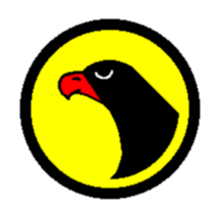 Superman & Batman: Generations 2- Vol 3
2001
John Byrne, writer, artist, letterer; Trish Mulvihill, colorist
In this third volume of the second Generations mini-series, John Byrne introduces a character called Blackhawk. Obviously, Byrne is fond of the Blackhawks and this appears to be his way of paying further homage to them (see Volume 1 for his more direct inclusion of the Blackhawks). This Blackhawk is certainly attractive, both in appearance and in her fearless, combative nature, but she seems more a descendent of Hawkman and Hawkgirl than the actual Blackhawks.







---

Back to Blackhawk Appearances Page
All characters, pictures, and related indicia on these pages are the property of DC Comics. All text is ©1998-2001 Dan Thompson, except where otherwise noted. This homepage is not intended to infringe on the copyright of DC Comics to its characters, but was created out of gratitude to all the wonderful writers, artists, and editors who created the Blackhawks.
---