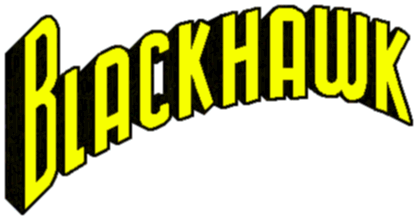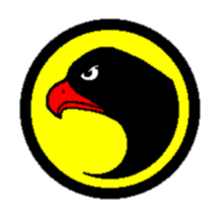 Who's Who: Dave Cockrum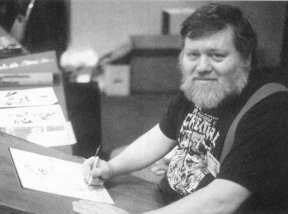 Dave Cockrum
©1995 Anthony Taylor
Dave Cockrum was kind enough to send me the following brief biography.
"I was born 11 November 1943 in Pendleton, Oregon. My dad was a Lt. Col. in the Air Force so we moved around a lot and I got an early acquaintance with aircraft. I discovered comics at an early age, particularly the original Captain Marvel (then still being published by Fawcett and allowed to use his name as the logo of his book) and Blackhawk. The Blackhawks were flying their F-90s at this time, and it was many years before I discovered they'd had earlier aircraft. To this day the F-90 is one of my all time favorite aircraft because the Blackhawks flew it.
"Growing up, I began showing some artistic ability, and I decided drawing comics was what I wanted to do. I took art as my major in school and on the side discovered the resurgence of such superhero comics as Hawkman, Flash and Green Lantern and later the Marvel line.
"After spending six years in the Navy I managed to get work at Warren Publishing in New York. They were publishing Creepy, Eerie and Vampirella, and it was my first professional work and a real learning experience. Then I was lucky enough to land a job as background inker for Murphy Anderson, who was then inking Superman and Superboy for DC comics. After a year or so of that I got my first big break--the Legion of Superheroes strip became available and I got it. It was appearing irregularly as the backup feature in 'Superboy' when I got it. By the time I left the strip a year and a half later it had taken the book away from Superboy and he was merely a supporting character in it.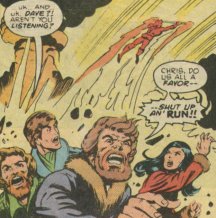 A self-portrait of Dave Cockrum, from X-men, #105. Dave is the one shouting at Chris (Claremont, the writer of X-Men).
"After the Legion I went to Marvel and did a number of odd jobs--including penciling two issues of Giant Size Avengers and inking six issues of the regular Avengers book--I was offered the opportunity to help revive the X-Men. We did that so well that 25 years later it's still the best-selling comic in the business and has become the basis of an entire financial empire based on toys, cartoons, action figures video games, and recently, the big-budget film.
"I ultimately left X-Men after two stints on the book, to create my own group, 'The Futurians'. I did a Futurians graphic novel for Marvel and later did several issues for an independent publisher, Lodestone. When Lodestone folded, I took on various jobs for a number of companies, including DC (again), Valiant, Defiant and Broadway, ultimately winding up spending three or four years doing a book called 'Soulsearchers and Company' for Claypool Comics.
"Since Soulsearchers I'm currently developing several new series ideas and arranging for my Futurians material to be reprinted in Europe."
Editor: Dave produced covers for the Blackhawk revival in 1982, starting with the very first issue, #251. He went on to do the covers for issues #252 (one of my all-time favorites), #253, #254, and #261 (another favorite). Dave also illustrated two Detatched Service stories, 'The Crazy House!' in #254 and 'Part Time Blackhawk!' in #255. Dave, with Dan Adkins, illustrated the team up of the Blackhawks and Batman that appeared in The Brave and the Bold #167. I consider Dave's illustrations of the XF5F-1 Skyrocket in that book and his cover for #261 to be the best the Skyrocket ever looked in comics. Dave was the co-creator, with Marv Wolfman, of the excellent revival of Skywolf that appeared in Marvel Fanfare No.s 16 and 17 (1984).
See the Dave Cockrum Gallery Page for a great sampling of Blackhawk artwork that Dave has generously provided for display.
Just for fun, read Dave's proposal for a Legion of Super Heroes/Blackhawk cross-over story.
Update: It is with much sadness that I report that Dave died on Sunday, November 26, 2006, due to complications of diabetes. I considered him a friend and a true fan of the Blackhawks. He will be much missed.

---

Back to Blackhawk Creator's Page
---
All characters, pictures, and related indicia on these pages are the property of DC Comics. All text is ©2000 Dan Thompson, except where otherwise noted. This website is not intended to infringe on the copyright of DC Comics to its characters, but was created out of gratitude to all the wonderful writers, artists, and editors who created the Blackhawks.